Welcome to VerticalSwitch
The VerticalSwitch Story: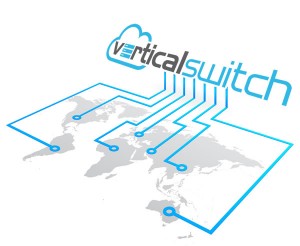 Forget everything you know about cloud services and web hosting. Our company consists of a team of web hosting veterans focused on providing the best possible customer service and delivering technology that enhances your business.
We're a great infrastructure provider, with an incredible data center, responsive network, and all-SSD servers. But we see the evolution of the cloud as so much more than that. The cloud is about seamless integration of facilities, hardware, and software that you can easily deploy and scale to solve business problems, streamline processes, and increase revenue.
Business class email and collaboration? One click away. CRM, another click to deploy. File sharing and storage – one step from our control panel makes it happen. Cloud. Dedicated Servers. Hybrid. Scale up and scale out, without missing a beat.
We believe this should be accessible to every business owner – large and small. No technical expertise required. If you have the expertise and want granular control, you've got it. If you're an entrepreneur who just wants it to work – you've got that too. And our team of expert support professionals has your back 24x7x365. With industry veterans that have been doing this since 1997, we're here to help your business thrive.